Have you ever been given a pdf to write on and wondered how to do it? Wonder no more! This blog post will teach you everything you need to know about how to write on a pdf. We'll cover the stepwise process of how to add text to a pdf most easily and affordably. So whether you're a student who needs to write an essay or a business professional who needs to create a presentation, this blog post has you covered!
How can I write on a pdf?
There are two ways through which you can write on pdf by the use of the following tools:
Online PDF Editors
Desktop Installed PDF Editors
There are many free online editing tools available like A1office PDF editor or PDFescape, Smallpdf, etc. which can help you edit your PDF document on the go without any hassle. While there are many desktop installed software available as well such as Adobe Acrobat, Nitro Pro, etc., which can be downloaded and installed on your computers that can help you with your query of how to write on a pdf. The choice depends on the usage of the user whether the online (on the go) editor is better or the desktop-installed software can be a better option.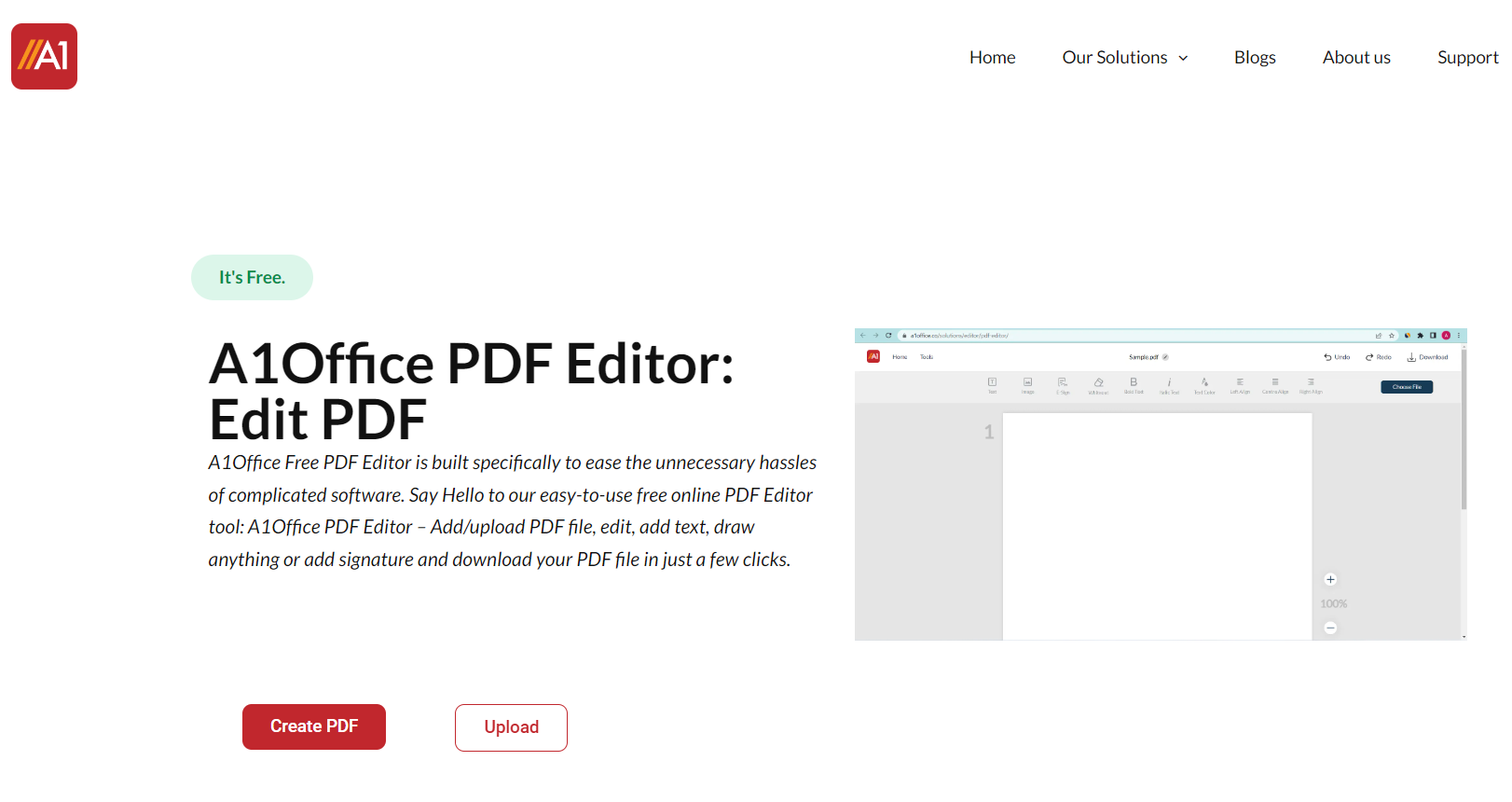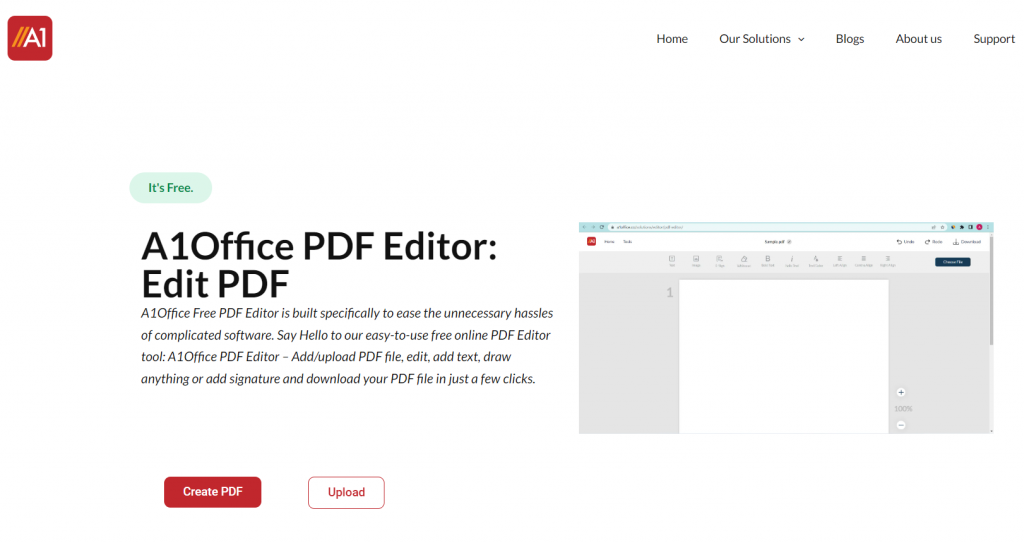 Adobe Acrobat is the most famous editor of all time but it has subscription-based editing features which can be a limitation to many teachers and students. Therefore opting for online PDF editors can prove to be a perfect answer to the query of how to type on a pdf without Adobe Acrobat.
How to write on a pdf: Some easy steps
By using the A1 office PDF editor tool you can easily edit & type on an existing PDF file or even create a new one. The following easy steps can help you with how to write on a pdf:
Open the A1Office PDF editor online.
Upload or Drag & Drop your PDF file from your local drive or create a new PDF.
At the bottom toolbar, select the text box icon to enable the text tool.
A box appears, remove the place holding text and start to write on pdf.
You may select and move your typed text anywhere around the page, and review & download the file once completed.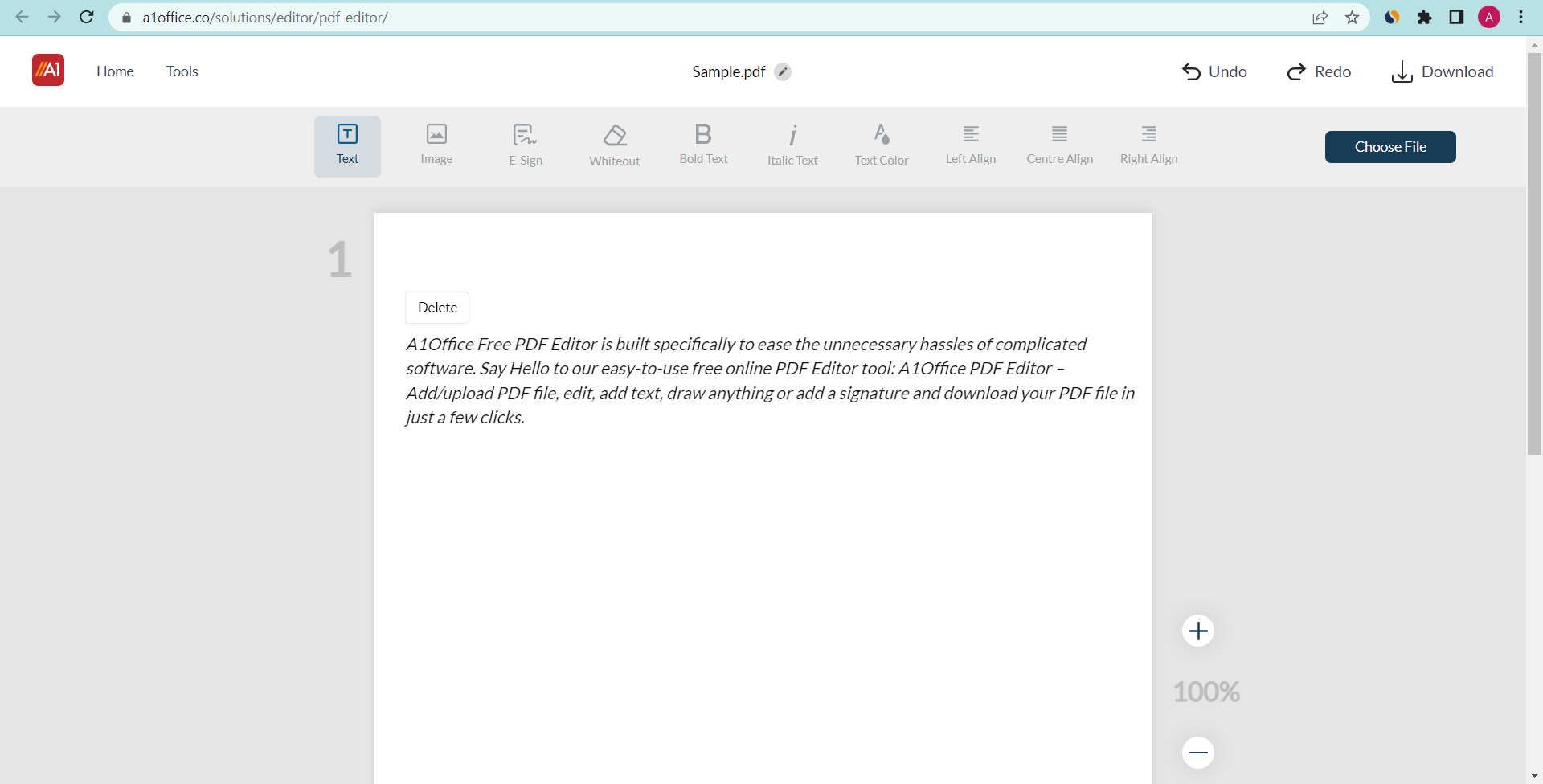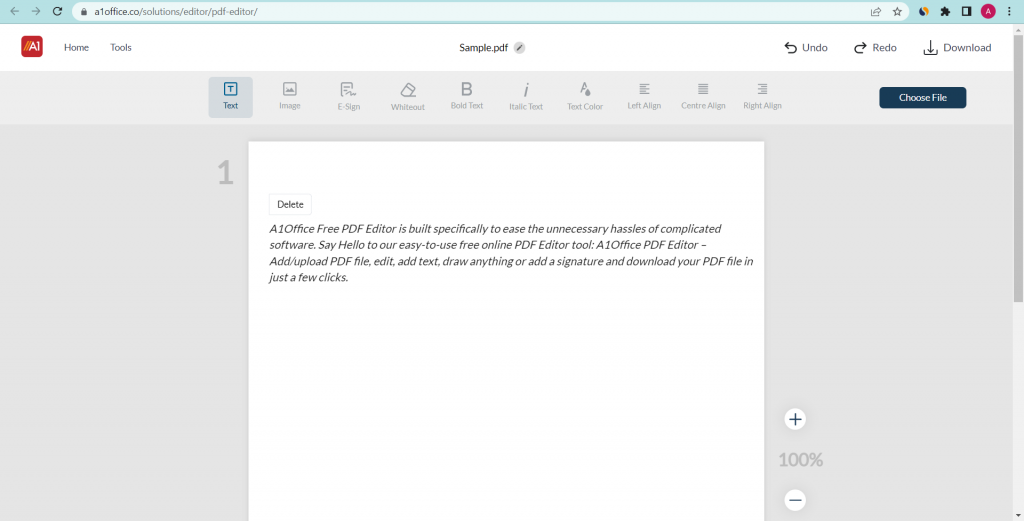 How to delete text on pdf
If you are done with editing your PDF but need to delete a line or a text from the Page. You may just select the earlier written text, near the font and image tool you will see a red cross sign, clicking it will delete text from the pdf. Similarly, an image if added can be deleted by clicking on a similar red cross sign.
How to format text in pdf
Thinking of how to format text in pdf? The following can be an answer to this question-
After adding text to a pdf, you can change or edit and format the text by using the bold, italics, color and the alignment features. For changing and formatting the text added, click & select the text to be edited. At the top menu bar you have all the options to choose from for formatting your added text.
Conclusion:
A1Office is a free online PDF editor that you can use to write on PDF for free. Whether you need to edit a pdf on Mac or any other device, the A1Office PDF editor can be the most suitable option. You can edit font size, type, and delete text. With this easy-to-use online tool, you can make quick edits to your documents without having to download any software or apps.
We hope this blog post helped solve your query about how to write on a pdf. Writing on a pdf is not as complicated as it seems, by following the above-mentioned steps you can easily type or write on an existing pdf file or even create a new one from scratch. And now that you know how to do it, there's no stopping you from creating that perfect documentation! So go ahead and give it a try.