Everyone can edit pdf online nowadays. PDF files are widely used. In fact, after HTML and XHTML, it's the third most used file type. Since practically any PC, Mac, and phone can now easily produce, view, and even combine PDF files, an online PDF editor is also quite popular to edit pdf online.
Even the most tolerant office workers might become frustrated by using the wrong online PDF editor software, despite its widespread use to edit pdf online. Your productivity suffers when you need to edit, merge, remark, or analyze PDF files as part of a workflow yet the editor you're using doesn't have the necessary feature. Before picking a choice, make sure you have all the features you require in case you later need to look for another editor.
In this article, we've compiled the key features you need to address while looking for a PDF editing online tool. Let's get started.
What is Pdf?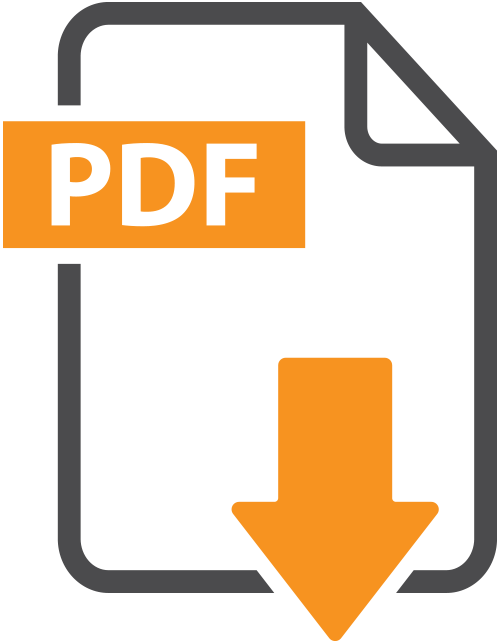 Adobe created the Portable Document Format (PDF) file format in 1992 to deliver documents, including text formatting and graphics, in a way that is independent of software applications, hardware, and OS. PDF is now standardized as ISO 32000.
Why use PDF files?
Consider creating a newsletter in Word Documents and sharing it as a.docx file, the standard file format for Word projects. There is no assurance that everyone would be able to access and view the newsletter unless they all had Text Editor installed on their PCs. Additionally, some of the structure and text in your file may change because Word projects are designed to be modified.
The main purpose of PDF files, in contrast, is viewing rather than editing. One factor in their popularity is their ability to preserve document layout, which makes them easier to share and ensures that they look the same on all platforms. It would be easier to guarantee that everyone can view the newsletter as you intended if you shared it as a PDF file.
Features of online PDF editors
Edit pdf online is one of the basic needs nowadays. The need for intuitive software is crucial for users of all skill levels. If even the simplest tasks are challenging for users to do, they won't go to more advanced capabilities. All of the most common capabilities should be available in a customer interface in the online PDF editor or converter you choose. There are many important elements you should consider before selecting the PDF Editor you'll use. Let's discuss the features.
If you need more than just the ability to view PDF files, an online PDF Editor will be required to edit pdf online. Look for a PDF editor that offers common desktop publishing functions, such as the ability to add text and images, objects, photos, and videos, as well as the option to add comments. These days, eSignature functionality is typically included with PDF readers as well, so keep an eye out for that.
For the exchange of private data, the PDF editor format is ideal. A PDF document's security mechanisms, such as strong passwords, stop unauthorized users from seeing, copying, editing, or printing the document.
A PDF can be used to transmit information to everyone, wherever in the world, without any issues. It is safe to assume that the receiver will be able to read and display all varieties of PDFs, regardless of whether they use the same devices and software as you do.
You can use an online PDF Editor that can link to your scanner and digitize paper documents before transferring them to customizable PDF documents if you wish to go paperless in the office. You can turn photos of documents, which are what most scans are, into fully editable and searchable text by using Optical Character Recognition features.
Using our own personal gadgets for work means that many of us are using tablets and smartphones. To read, review, and edit documents from anywhere, you'll need an online PDF Editor that functions on your phone or tablet. You can be sure that your mobile needs are being met and that you can work on the go when a PDF editor has a dedicated mobile app.
Collaboration on documents is crucial, especially at work, thus your organization's PDF editor should enable many users. To integrate into typical team operations, it should have capabilities like collaborative assessment and annotation.
Conclusion
In conclusion, the first question you should ask is why you even need a PDF editor in the first place to edit pdf online. The most important things to consider are text editing, writing comments, tagging, and protecting your PDF documents. Not every online PDF editor program is compatible with every kind of machine. Always make sure the PDF editing tool is compatible with Windows if you're using a PC that runs those operating systems.
A1Office Free PDF Editor aids in reducing the needless inconveniences of difficult software. Greetings and welcome to our simple and free online PDF editor tool. PDF Editor A1Office – In just a few clicks, add or upload a PDF file, change it, add text, add a signature, and then download the finished product.
Check out our other blogs on online pdf editor: "Edit PDF Online Free with These 7 Tools", "How to Edit a PDF on iPhone".
Frequently Asked Questions
Q1 What is an online PDF editor?
An online PDF editor is a tool that allows users to edit PDF online in a web browser. There are several reasons why someone might want to use an online PDF editor instead of a traditional desktop application. An online PDF editor helps you work with your PDFs in a variety of ways. You can edit the text, add or delete pages, and even merge multiple PDFs into one. A1Office is a great option for those looking for a free online PDF editor.
Q2 What are the advantages of PDF?
PDFs are a universally accepted format for document sharing and they offer a number of advantages over other formats. Perhaps the biggest advantage is that they can be viewed on any device and any operating system. This makes them ideal for sharing documents between people who may not have compatible software.
PDFs also retain their formatting no matter where they are viewed, so you can be sure that your document will look exactly as you intended it to, regardless of whether the person viewing it is using a PC, Mac, or even a mobile phone. Another big advantage of PDFs is that they are highly secure. They can be password protected and even encrypted, making them much harder to modify or copy without permission than other file types.