Wondering how to edit pdf file in mobile? It can be a real pain to try and edit a PDF on your mobile device. Most of the time, you can't even open the file! So how to edit pdf file in mobile? In this how-to guide, we will show you two methods that you can use to easily edit PDF files on your smartphone or tablet. The first method is using an online service, and the second is using a PDF editor app. Let's get started!
Methods on how to edit pdf file in mobile
Method 1: Using an online pdf editor tool – A1Office PDF editor
Method 2: Using a PDF Editor App (Android)
So let's first discuss how to use an online pdf editor on mobile to edit pdf files.
Steps on how to edit pdf file in mobile using an online pdf editor tool – A1Office PDF editor
Open a1office.co/ in your mobile's web browser.
Once you are on the website, click on the "PDF Editor" tool tab.
As the editor loads, upload your pdf file from the mobile's local drive.
Start editing online and download your edited file.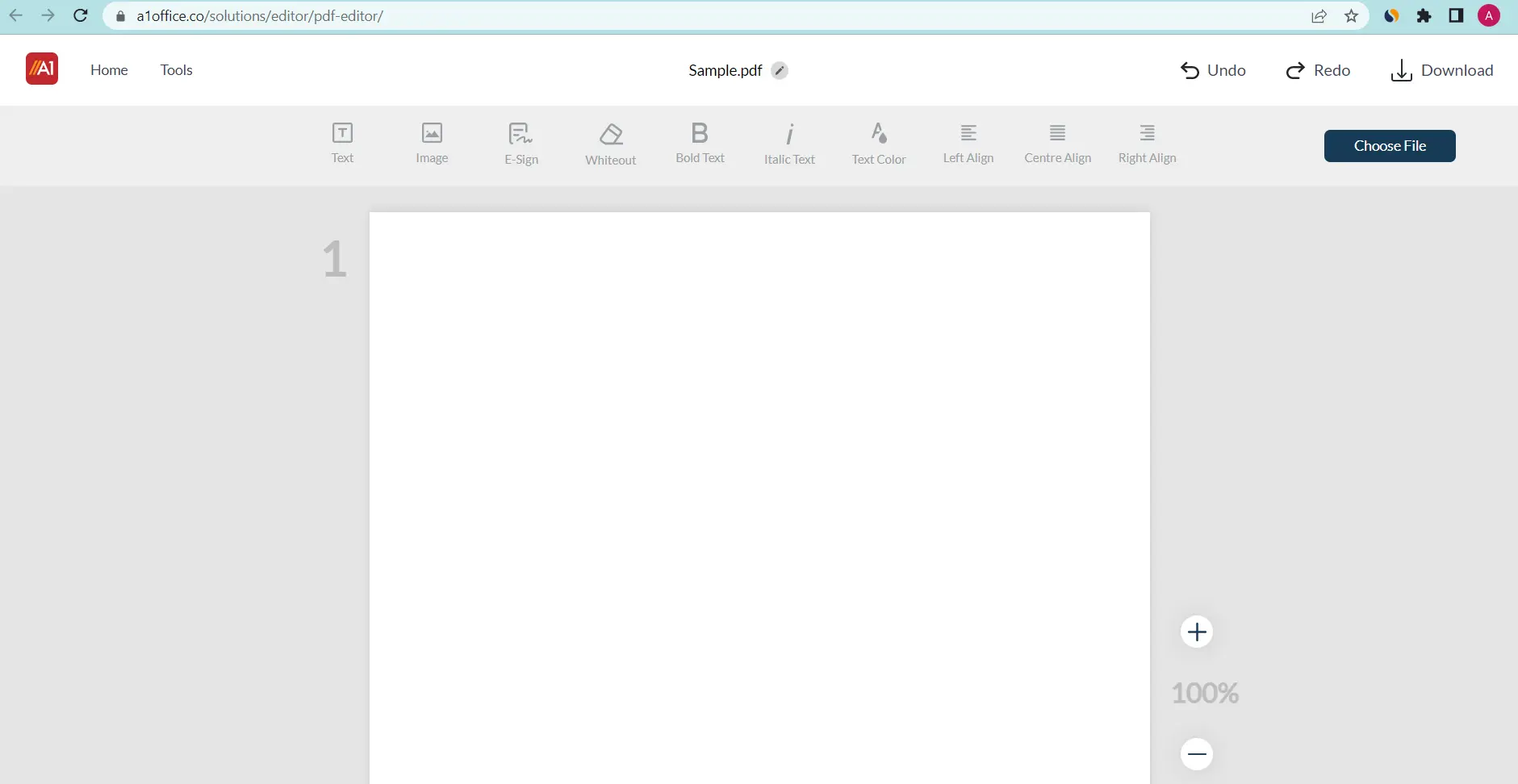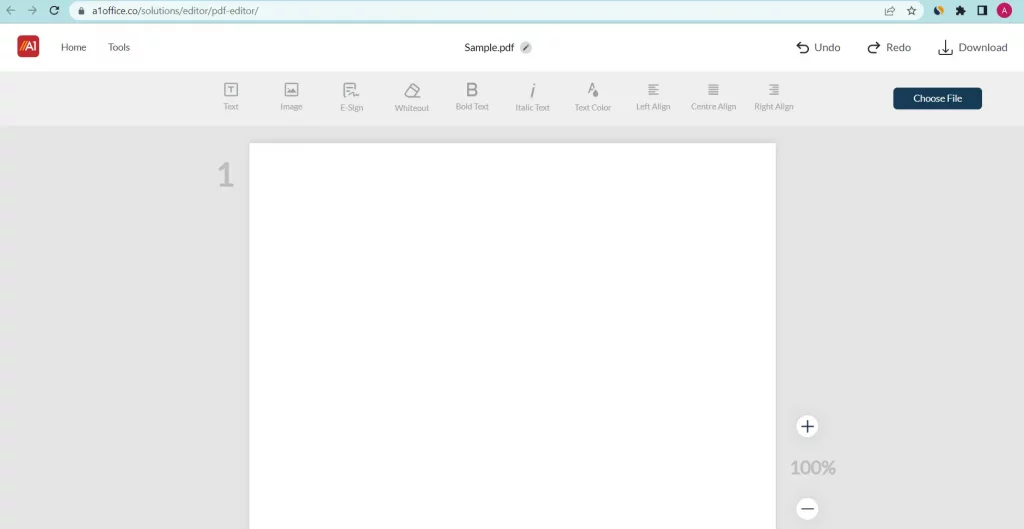 This is a free online editor that can be used to edit PDF files on mobile. You can try this editor as a demo here.
Now let's discuss how to use a PDF editor app on Android to edit pdf files. A1Office has an android application available on the Google play store which can be downloaded free on your mobile/tablet sets.
Steps on how to edit pdf file in mobile using a PDF Editor App for Android Users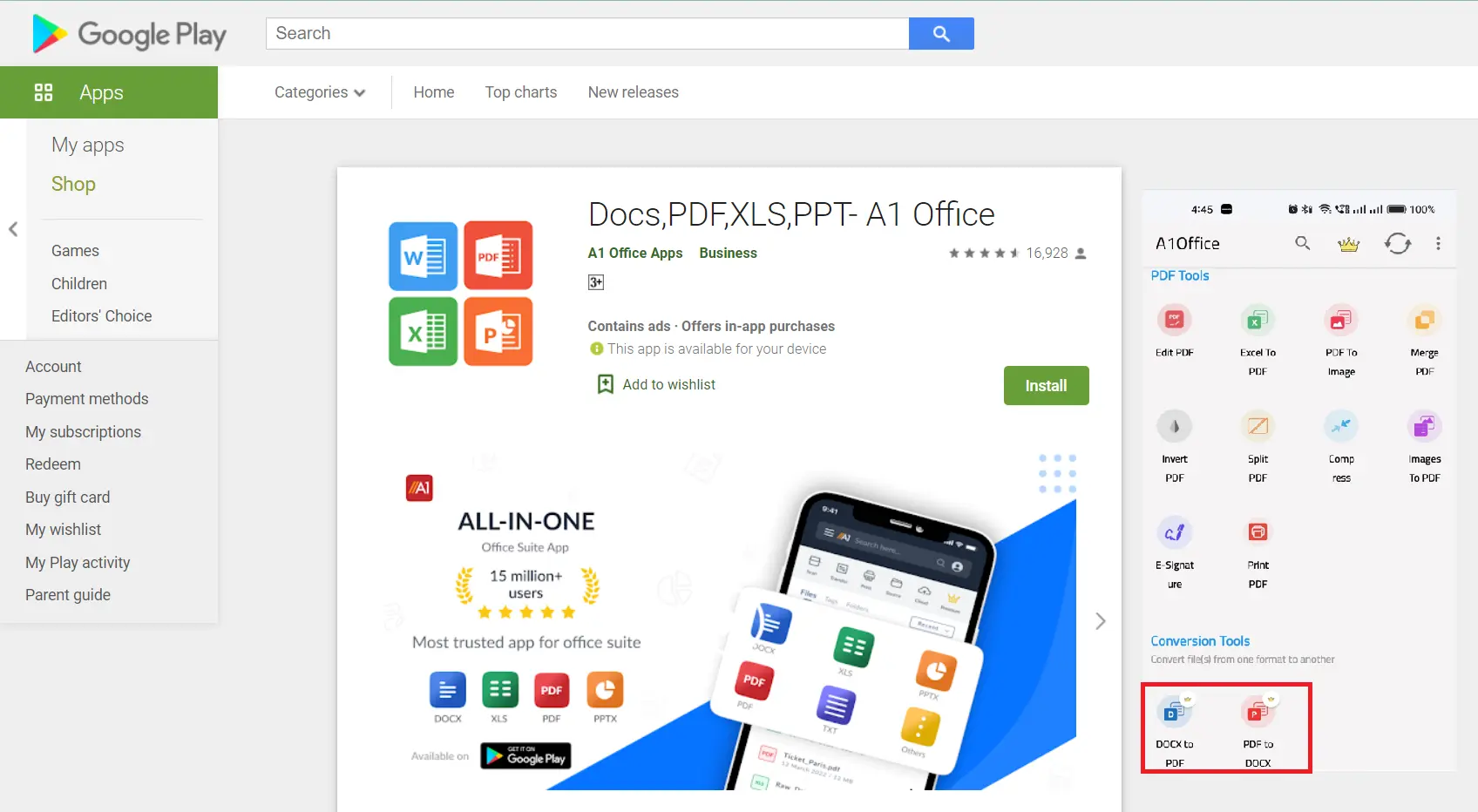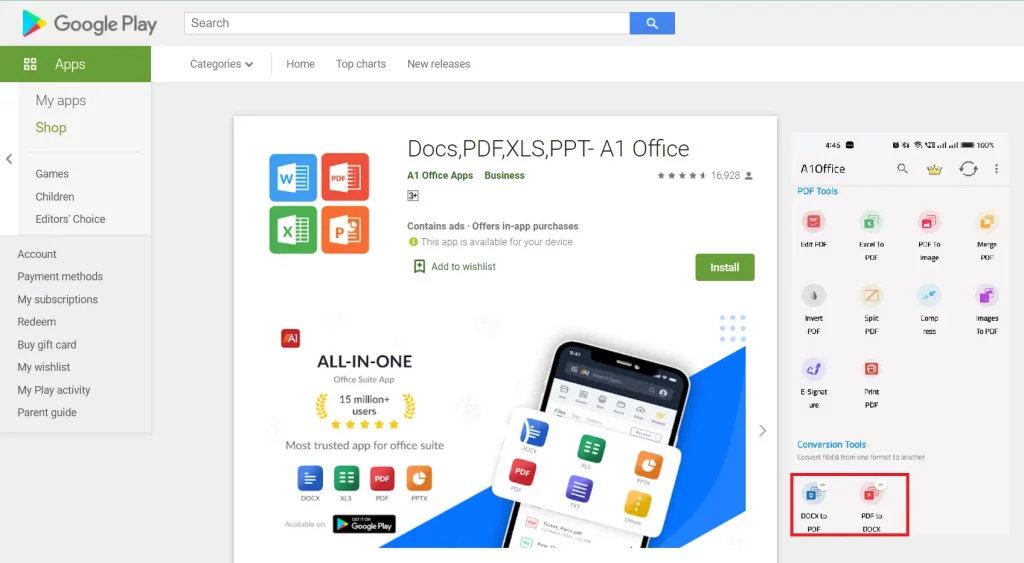 Go to Google play store and search A1Office all documents App.
Download and open the A1office all documents app.
Go to the 'tools' icon and select edit pdf.
Upload your pdf file to be edited and download the final edited pdf.
You can also share the pdf document to other platforms in the form of a link or a downloaded file.
You can even download A1Office PDF text editor and reader app from Google Playstore which is absolutely free to use.
A tutorial video on how to edit pdf file in mobile:
Check out this YouTube video as well: https://youtu.be/Z5zFFfypiSs
Conclusion:
Both methods are quite simple and can be easily used to edit PDF files on mobile devices. Editing pdf on mobile is now a simple task to do with A1Office web and android solutions. Try out these methods the next time you need to edit a pdf file on your mobile phone or tablet. If you want to know how you can edit a pdf on Mac, read our blog on the mentioned topic. Let us know how it went in the comments below!
FAQ
1. How can I edit a PDF on my phone without an app?
One way to edit a pdf on mobile without an app is to use a web-based PDF editor like A1Office PDF Editor. This is a free tool that works on any web browser, and it lets you edit PDFs online without having to install any software or apps.
2. Is there a way to edit PDF for free?
Sure! There are a number of free online PDF editors that can help you make changes to your PDF documents. A1Office PDF editor is one such tool that's totally free to use and works right in your web browser. All you need is an internet connection and you'll be able to edit PDFs with ease. Give it a try!
3. Does Google have a PDF editor?
Yes, Google Docs includes the ability to view PDF files. If you have a PDF file stored in your Drive, you can open it by clicking on the File menu and selecting Open. Google will automatically convert the PDF file to a Docs file so that you can edit it. You can also create new PDF files from scratch using the Docs tools. For detailed information check out our blog on 'How to Edit a PDF in Google Drive'.