Do you want to create PDF files on your phone and don't know how to create a pdf on mobile? Trying to create a PDF on a mobile device can be very frustrating.
After the epidemic, the world became more digital, and today the majority of documents are paperless. Using a PDF file is the greatest way to securely transmit a document without running the risk of alteration. The easiest to create, most secure, and most compressed file type is a PDF. They can be used for a variety of things, including resumes, business documents, and school assignments.
Installing the required apps is a prerequisite for creating a pdf file on an Android phone. Many Android phones already have these apps installed, and they are often reloaded on the handsets. In this blog, we will discuss how to create a pdf on mobile.
Method 1: How to create a pdf on mobile using A1Office pdf editor?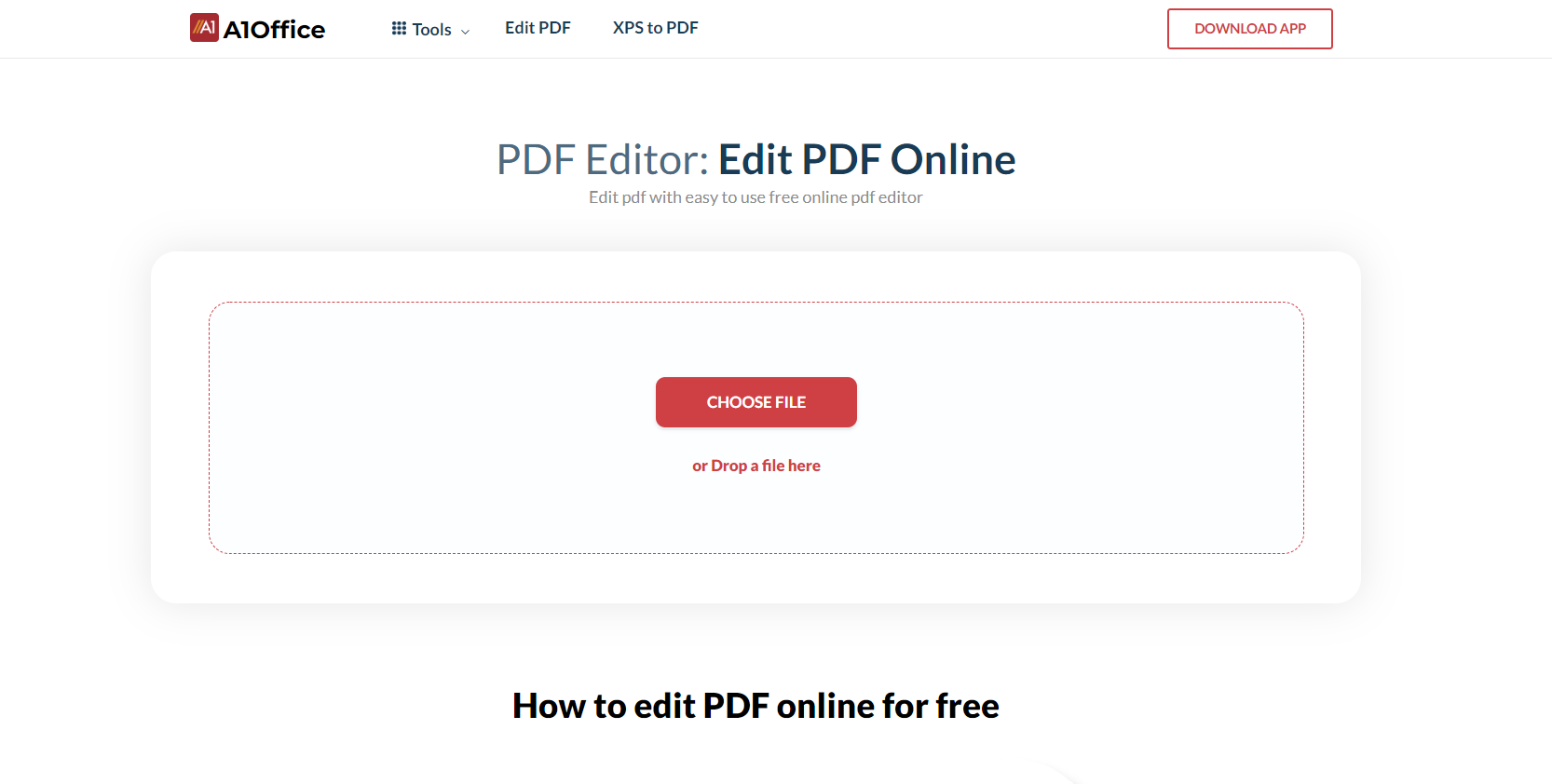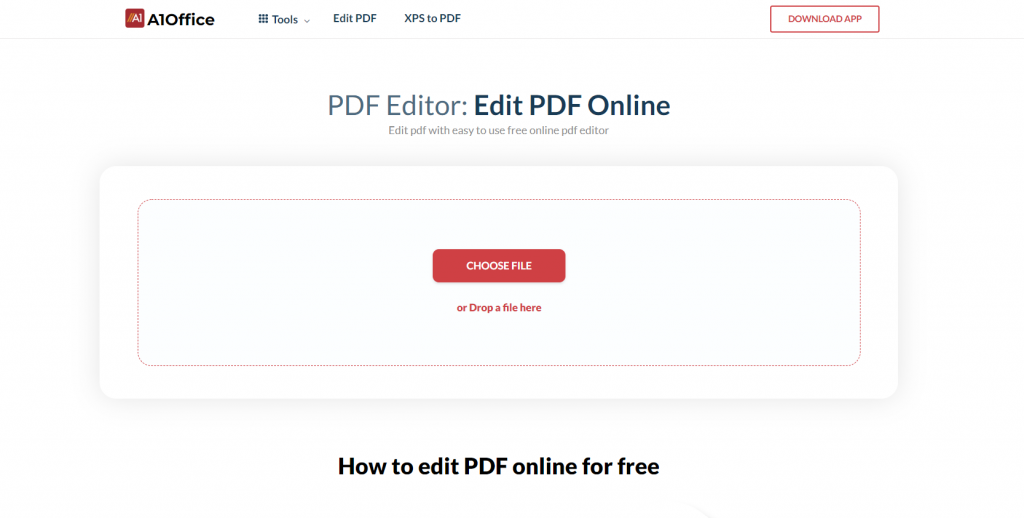 Open the "A1Office" website in your mobile browser.
Click the "PDF Editor" tab from the Tools menu.
Here you have two options. Either you can select the "choose file" option to edit the existing pdf file or you can drop your existing pdf file to do editing.
After that, you can start editing your existing pdf file.
Now you can save and download your pdf file.
Method 2: How to create a pdf on mobile using A1Office mobile application?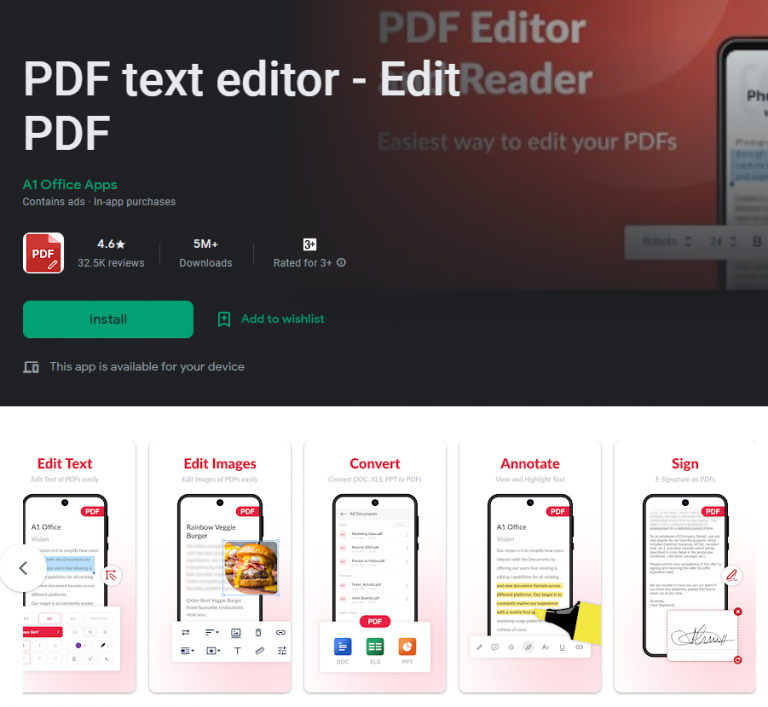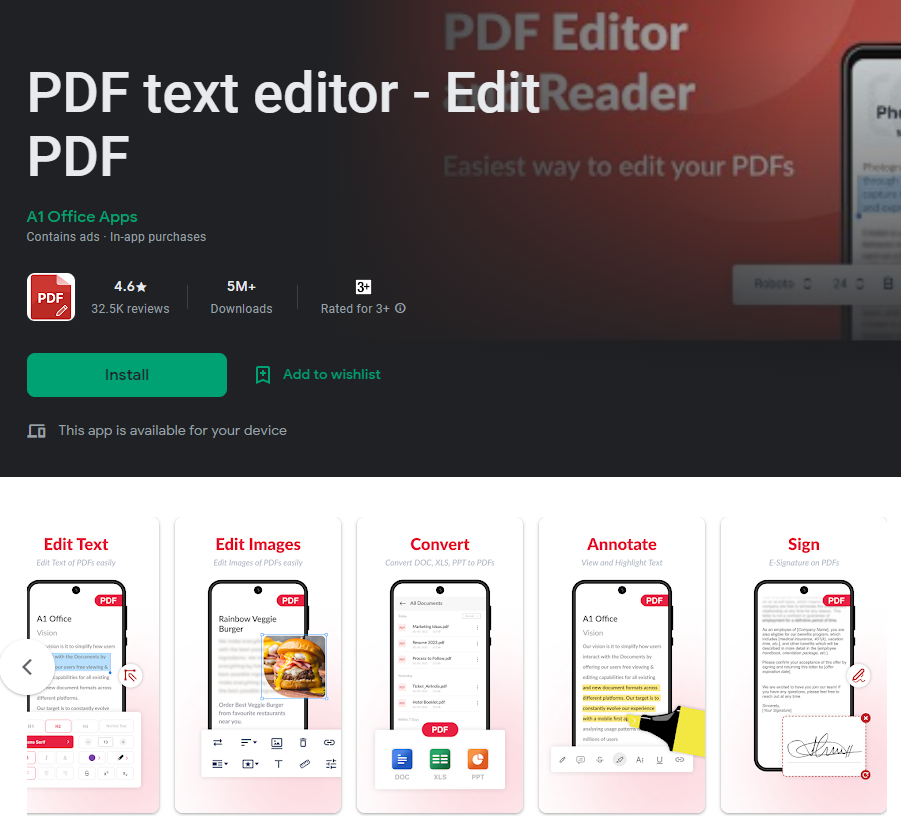 You can download A1Office mobile app from Google Play Store.
Once you have downloaded it, open the mobile app.
Select the "PDF Edit" tab from the upper menu.
A blank page with the default name of "Sample.pdf" will be created.
To add text, click the "Text" tab at the bottom.
If you want to insert an image, then click the image tab at the bottom.
After creating, you can save the pdf by clicking the download icon in the top right corner.
Method 3: How to create a pdf on mobile using Google Docs?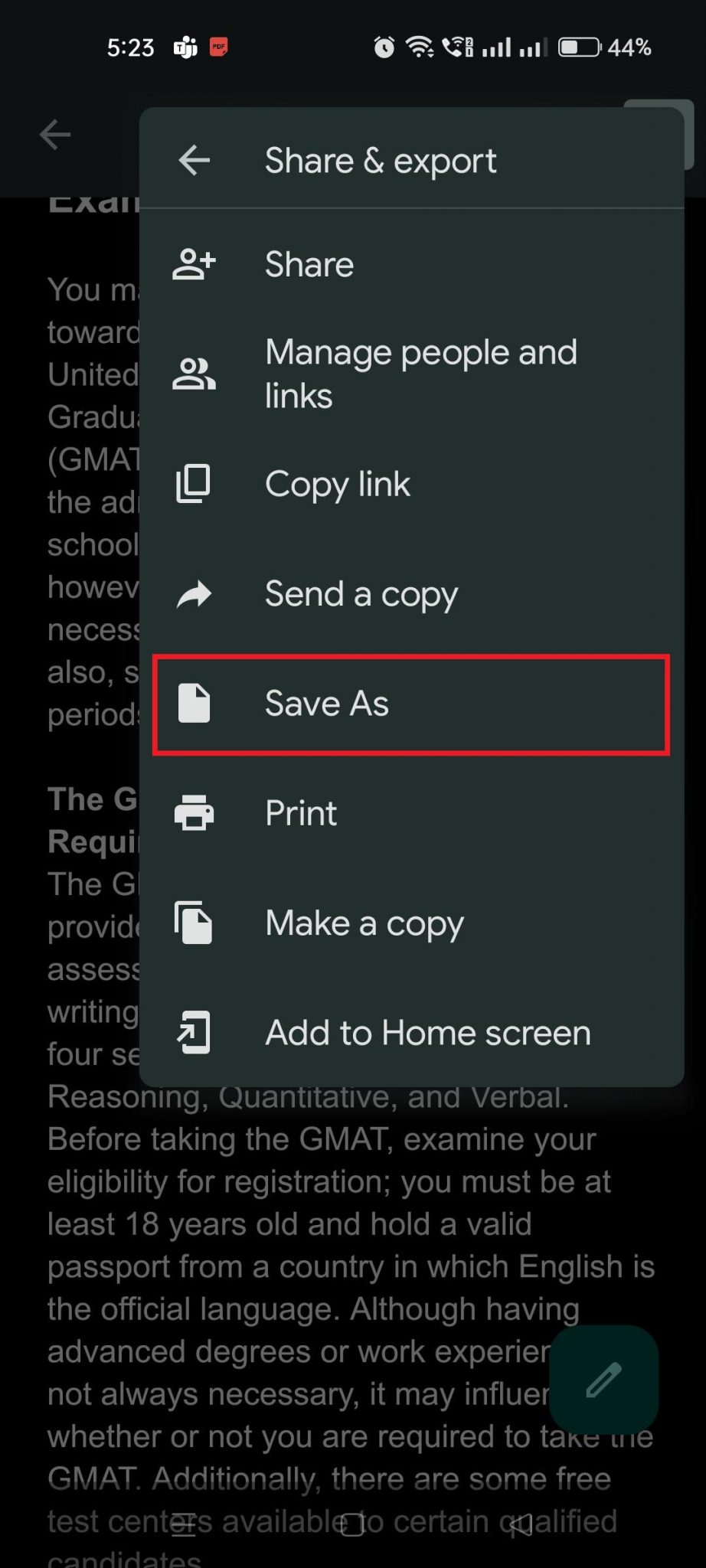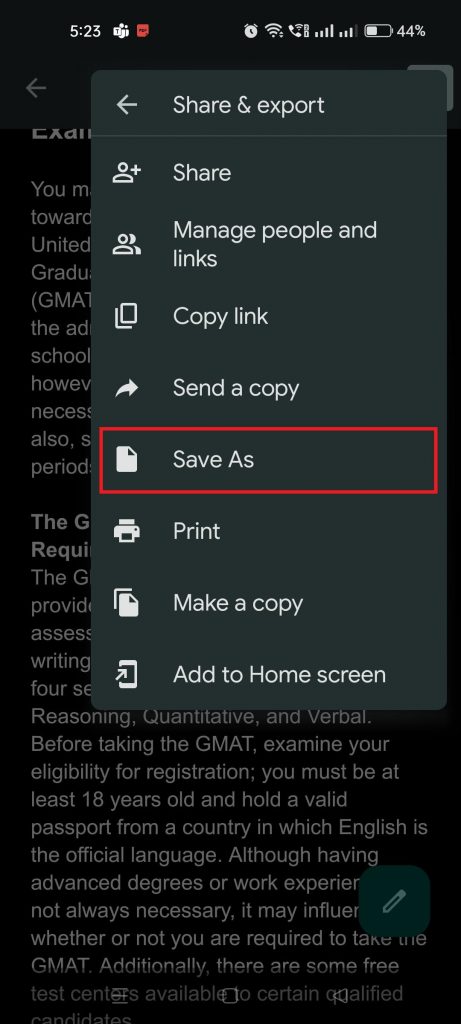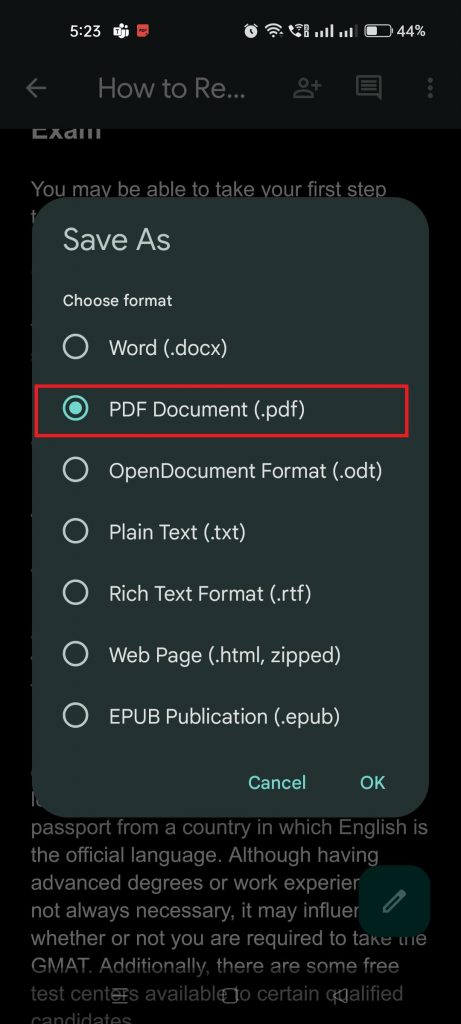 You may easily produce a PDF file on your phone by using Google Docs, which also gives you plenty of customization options. To produce a PDF file on your phone using Google Docs, simply follow the steps below.
First of all, Make sure Google Docs is first installed on your mobile device.
Following that, you can upload excel or word files to the documents.
Attempt to upload these files to Google Drive first.
You can upload the document to Docs after searching for it on Google Drive.
Try creating a PDF after that by clicking the plus symbol.
Select a template or a new document next.
Include the necessary details or any customizations you like. The top-right menu is where you'll find the three dots menu. Just click it.
Select the Share & Export option next.
Select the Save As option right away. Select a PDF document as the format.
Select OK by clicking. The PDF is then exported after that.
After that, click the top-positioned Download button. Finally, download the PDF to your smartphone.
Conclusion
All the approaches are very straightforward and may be used to create/edit PDF files on mobile devices with ease. With the help of A1Office's web and android solutions, editing PDFs on mobile devices is now an easy process. You can also check out our other blogs on "How to Easily Edit PDF Files Online", "How to Edit a PDF on iPhone", or "Edit PDF Online Free with These 7 Tools" for more such information on how to create a pdf on mobile.
To explore more about how to create or edit pdf online tools, you can check out our website A1Office.
FAQ
What are PDFs?
The digital documents known as PDF files have the same appearance on desktop computers and other devices. A file format called Portable Document Format, also known as ISO 32000, was created by Adobe in 1992 to deliver documents, including text and graphics, in a way that is independent of operating systems, hardware, and application software.
How do I make a PDF file without an app?
There are a few ways to make a PDF file without an app. One way is to use an online PDF editor like A1Office for free. This website offers a variety of features for creating and editing PDFs, including the ability to convert files into PDFs. Another way to create a PDF is to use a Word processor like Microsoft Word or Google Docs. These programs have the ability to save files as PDFs, so you can simply create your document and then save it as a PDF.